As part of the INGENIOUS project, SFC has been responsible for creating the training path for VET Educators. This is the second of five work packages in the project and has recently been completed with invaluable help and contributions of all partners involved.
After having obtained the results of the surveys from the first work package, each partner was able to identify the digital competences that were necessary to develop in their territories. They also identified specific green digital competencies relevant to a chosen green sector in their country. These selected competences form the basis of the training path. 
First of all, each partner defined the learning outcomes for these competences. 
Then, the training model was developed, which includes a self-assessment survey for VET Educators as a starting point. The model then gives the educators a path at two levels, elementary and advanced, through which they can develop their digital competences with two modules. After which, they can develop the specific green digital competences relevant to the country and sector they teach in, at the appropriate level as determined by the results of the preliminary surveys. On completion of this they are given a certificate. Next, the contents of the training path for educators were defined by each partner.Finally, the self-assessment tool for educators was developed which will give them their starting point on the INGENIOUS training path.
Creating a pathway for VET Educators required significant work to harmonize the different frameworks for digital competencies (digCompEdu, e-CF), skills for ecological transition in different areas of technical education (GreenComp, Agriculture 4.0, water and energy management, etc.). The result is a scalar, modular training pathway, against which the VET Educator will be able to select the training modules most responsive to their needs, being guided by the suggestions of the self-assessment.
Out of the 11 digital emerging skills for online VET teaching, technical skills emerged (Creating Learning Outcomes for online course, Sharing information and content through digital technologies,Student-Learning Data Analysis and Decision Making, Creating, customizing and updating contents of training courses, incl. presentations
Copyright and licensing) as well as methodological skills for innovative Teaching (Designing blended training path, Formative and summative assessment, Facilitating students' independent learning, Managing psychological aspects of communication in training, Effective online Communication, Creating a sense of community in online courses).
On the other hand, 12 emerging skills concerning the GREEN sector of VET training have been defined as digital and green skills to teach in that sector.
The IO2 report defines the learning outcomes of each competency and presents the orientation questionnaire in detail. If you are interested in finding out more, and identifying which INGENIOUS module might be useful to you, please read more here
Are you a teacher or VET Educator? Experiment with self-assessment to understand which training pathway might help you design and deliver your online lectures.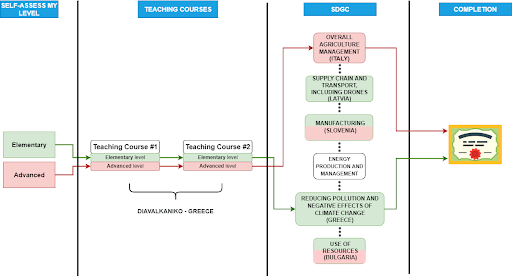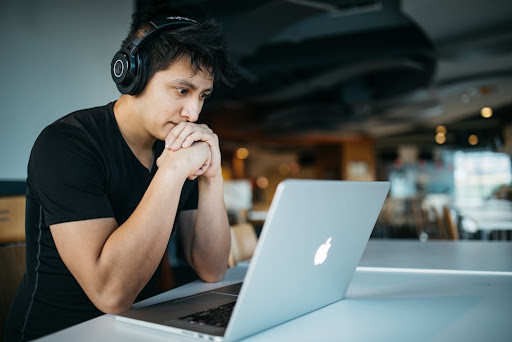 What is behind the success of an online course? Ability of the teacher to plan an online session, create non-trivial digital content, not give all the information but let the student also play an active role in finding content. It changes the model of teaching and Education, and INGENIOUS experiments with training paths empowering VET educators.
For news and regular updates on the progress of
INGENIOUS project
, follow us on our social media: