The European Green Deal aims to transform Europe by 2050 into the first zero-emission continent. Vital part of achieving the climate goals is the twin digital and green transition with both going hand in hand. On one side, digitalization enables the usage of digital technologies in all spheres of life. On the other, the green transition is towards a decarbonized and environmentally friendly economy.
Across sectors and markets, the twin transition and the need for digital transformation is changing professions, skills, and job responsibilities. Among the most important ones is the educational sector whose purpose is to provide knowledge and skills to children, young people, upskill and reskill workers.
Since the outbreak of the COVID-19 pandemic, digital education has become one of the key political priorities across the European Union. With the need to rapidly adapt to the fast-changing environment were created platforms for online-learning, innovative interactive courses and educational formats, enabling not only learners but also high-school, university, VET teachers to gain digital and green skills.
Such education and training activities address the need to prepare employees for working in new jobs, roles and sectors by promoting lifelong learning. Among them are Teaching and Learning Factories providing a platform for companies and learners to interact on a wide variety of challenges through a web conferencing platform or specially designed labs. Structured in numerous, regular and continuous sessions, those approaches support the development of digital skills among all participants. Students or learners experience authentic replicas of real production systems and value chains thus learning based on experience. Whereas companies, employees bring knowledge and practical experience also dive into innovations brought from the classroom or tech practitioners.
During 2022 the team of Cleantech Bulgaria is working on the project Smart Educational Framework for DIGItalization and will execute two Teaching factories along with the Laboratory for Manufacturing Systems and Automation, University of Patras and Tecnalia. Each education activity will foster the collaboration among industry and academia enabling the development of digital skills and creation of lifelong learning culture. Both formats are tailor made to fit the specific needs of participants, covering the topics Additive Manufacturing (3D Printing) Technologies, Digital Twin of a Building and an Infrastructure.
For more information visit: https://smartdigi-project.eu/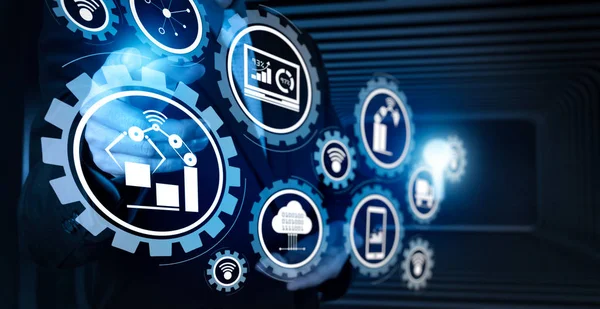 For news and regular updates on the progress of
INGENIOUS project
, follow us on our social media: